UPDATE:  June 2018 – Modified tunnel design and construction information published
The tunnel has moved slightly closer to the football pitch and slightly further from the houses by introducing an element of cut and cover. Eshald Ln will be closed with no access to Fleet Ln.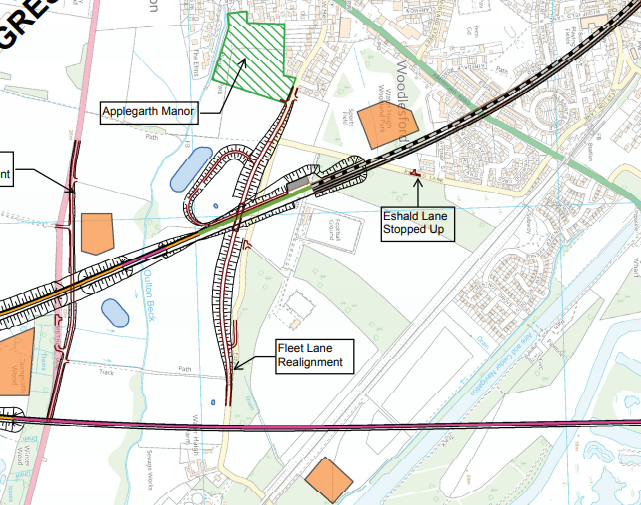 ---
Details have changed slightly from those shown below following the announcement above.
This section shows main line passing over the M62 and high on viaduct over the Aire Valley, passing Swillington to follow the M1. The branch / spur towards Leeds enters tunnels in Woodlesford just short of Aberford Road. Click maps and profiles to enlarge.

The profile below shows the height of the track on the viaduct as it crosses the Aire Valley.

The map and profile below show the route and depth of the tunnel as it passes under Woodlesford.